Winter 2016 Newsletter
---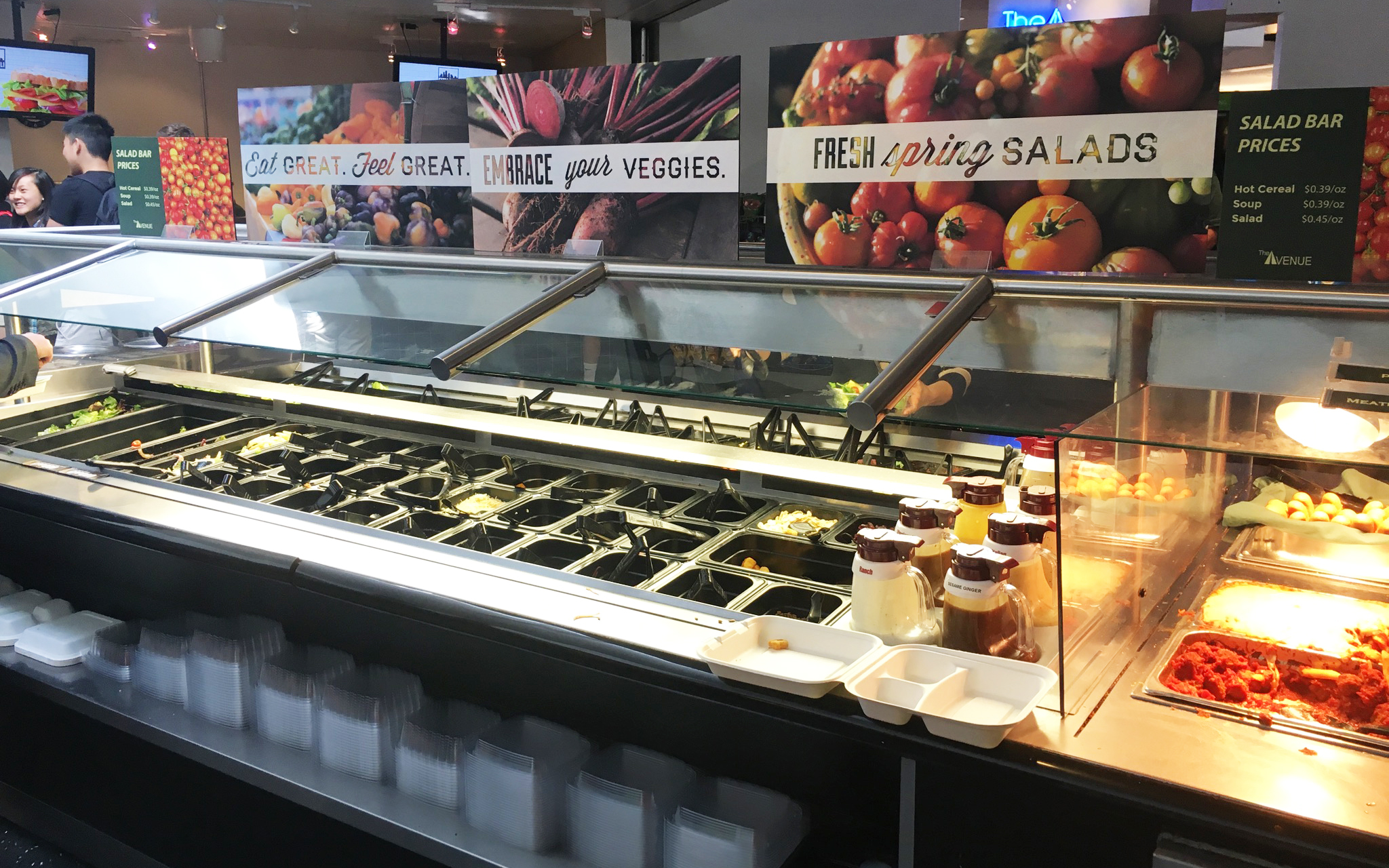 STRIDE Science: Student Research Team Evaluates Campus Dining Options
There are healthy dining options available on Cal Poly's campus for students who are inclined to find them, according to findings from a study by STRIDE, now renamed to Center for Health Research, faculty members and their student assistants. Campus food courts have more healthy options than sit-down restaurants at Cal Poly, researchers also found.
STRIDE in the Community: Game, Set, Match — Let's Eat
Many days as I enter and leave campus, I pass the Cal Poly tennis courts and see our student athletes practicing — a commitment that must contribute to long days that include specialized practices, classes, meetings, study time, maybe work. How do our student athletes find time for it all? And how, on top of all that, do they find time to eat well?
Serve It Up: Cooking Classes for the Cal Poly Tennis Teams
Players from the Cal Poly tennis teams gathered in the STRIDE kitchen in January to learn how to cook healthy meals as part of Serve It Up, an educational training for the athletes. Lynsey Ricci, a STRIDE alumna, and Chris Borgard, performance nutrition program coordinator for the Cal Poly tennis teams, taught the athletes about cooking techniques and healthy eating. 
Graduate Student Profile: Haley Terndrup
For my thesis work, I am investigating the effects of a uniformly weighted exercise suit on bone metabolism markers in the blood of postmenopausal women with osteoporosis. The exercise suit is made of spandex, other synthetic fibers, and stainless steel beads to combine flexibility, breathability and weight during movement. 
STRIDE Introduces Special Projects Team
Molly Iwasaki, kinesiology undergraduate and special projects coordinator, is working through STRIDE to develop and implement an exercise-based fall prevention program for older adults in the San Luis Obispo community. Maritsa Enriquez, food, science and nutrition undergraduate research assistant, is doing research related to STRIDE's Following the Longitudinal Aspects of Student Health (FLASH) study.
---
More News
Letter from the Director 
Having just spent a lovely President's Day holiday at the beach, I am once again reminded of how fortunate we are to live in one of the most outdoor activity-friendly cities in the nation. With plenty of sunny days and more hikes, bikes and waves than I can count, this region offers our residents and visitors many opportunities to be physically active. Burning calories, however, is only part of the equation.
Read the letter from the director ›
Faculty and Students Begin Research as Part of
STRIDE's Second Annual Seed Funding Initiative 
Projects supported by STRIDE's second annual Seed Funding Initiative got underway this quarter. The Center funded research projects for three interdisciplinary teams of faculty and students during the 2015-16 academic year. Applicants were judged on scientific merit, interdisciplinary approaches, student involvement, potential for external funding, and relevance to STRIDE's mission and values. Jointly funded by STRIDE and the Colleges of Science and Mathematics; Liberal Arts; and Agriculture, Food and Environmental Sciences, each research team received $5,000 in start-up funds. 
Related Content